"You don't always get what you want, but you get what you need …" goes the song. And sometimes, you get both—looking for a recipe for Irish soda bread I found Heidi Swanson's California 101 Cookbooks blog: a cooking and recipe journal with over 1 million readers, and, an incredible social initiative as a "Kiva Lending" team!—Susan
"Kiva" in Hopi Indian means a "Pueblo Indian ceremonial structure, with significance for domestic life" and in Irish it's pronounced "Kweevah", spelled Caoimhe, meaning "Gentle, Kind and Beautiful". And here is a story of outrageous kindness, a common interest group and based on a significant structure: a unique and beautiful model of hope. And all by way of our common shared interest in cooking!
Heidi Swanson's online recipe journal is 101 Cookbooks and this is what she tells us:  "We loan with
Kiva because there were nearly a million visits to 101 Cookbooks one month—a statistic that continues to amaze me—as the site has grown over the years, I kept thinking to myself that it would be great to figure out a way for us to affect change as a group. Kiva with its team lending is a great way for us to do that." The "team lending" website is https://www.101cookbooks.com/ "This site celebrates cooking, and aspires to help you integrate the power of lots of vegetables and whole foods into your everyday meals. The recipes you'll find here are vegetarian, often vegan, written with the home cook in mind." says Heidi.
"We've loaned over $485,000 since 2008. These are some of the entrepreneurs we've funded through Kiva":
Ny: Cambodia. He's a taxi driver. His story is: He's 56 years old and married man with a child, a motor taxi driver. His wife is a farmer who plants and sells vegetables and his child is a construction worker. He has been running this business for 4 years.
Ny is using his loan to change and get a new motorbike for running a transportation service so that he can generate additional income to support his family. His goals are to build a new bigger house for his family and expand his business to be bigger in the future. His main challenge is less customers due to impact of Covid-19: he experienced a decline in customers due to hesitancy about entering a closed, shared vehicle during the Covid-19 crisis. To keep his business afloat and continue generating income for his family, Ny used his Kiva loan to switch from a car, to a motorbike.
The average annual income in Cambodia is $2,600. Kiva loan funds in Cambodia to date total $65,469,400.
Ny's Kiva loan is special because it provides entrepreneurs with resources to increase income and improve their working and family living conditions.
'eva: Tonga. She makes crafts. Her story is: She's 33 years old and married with five children. She runs a business of tapa making, and she is a member of a tapa making group of women, in their village. They conduct the tapa making, only once in every week.
'eva spends the rest of the week, preparing her soft tapa for the next round. When her products are ready, she then does garage sales on the Internet and also exports some of the tapas overseas. This has been the main source of income for her family.
She hopes her loan money will help her to buy Mulberry for her business. 'eva has been dreaming about expanding her business and also hiring someone to help her.
'eva believes that if she holds onto to her business, she will achieve her dream.
What is Tapa making? The rhythmic sounds of women making Tapa is heard from morning till night, throughout the villages in Tonga. It is a traditional art form whereby the inner bark of certain trees is softened and pounded into sheets of cloth, then bound together using natural starches such as root crop.
For 'eva her loan is special and this form of lending is important because it provides women with credit in a country where alternative financing is extremely scarce.
Rosalind: Los Angeles, California. Her story is "I have worked in community Acupuncture since I became licensed in 2008. It is a passion of mine to provide quality, inclusive affordable care. There were times in my life when I could not afford care and Acupuncture helped me immensely with my personal physical and mental well-being. I want to be able to provide that care to my community."
A loan of $10,000 helps woman-owned acupuncture clinic with the financial challenges associated with the COVID-19 pandemic.
Rosalind says her loan is special because she's a repeat borrower from Kiva lending and it's helping her through the Covid-19 crisis.
Inspiration: Loans That Change Lives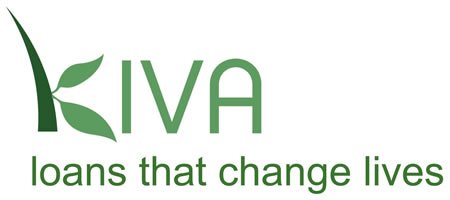 Read more about entrepreneurs who've been funded through Kiva here. And, by the way, none of the lenders get a "cut" and loan repayments are handled globally. And read more about the Common Interest Group structure which makes Kiva Lending what it is in terms of social power and support [here]. These are loans that change lives!
You can give a card as a gift and help others to lend, and receive a gift yourself to start your own lending journey – so here's a gift idea [here]! And/or join the 101 Cookbooks Kiva lending team here by opening an account …
Food Inspiration: Impact

Back to the beginning: sometimes you get what you want AND what you need! Heidi's Six Seed Soda Bread recipe is here [click here] and how about making a bowl of "Peace, Love and Energy Dip" to go with? [click here for the recipe on 101 Cookbooks …]
Heidi Swanson is a publisher from San Francisco, California. Her blog is a well read cookery and recipe journal with over 1 million readers: 101 Cookbooks and she's been a member and team leader of Kiva Lending since November 2007. To date she's made 111 loans, and her team has 1,115 members who've made 16,709 loans as of now: an average of 15 loans per member total $507,175.
101 Cookbooks is focused on healthy recipes for everyday. It features over 700 vegetarian recipes, whole foods recipes, and vegan recipes, plus the occasional sweet treat. Heidi says: "I've also written four cookbooks, and am a New York Times Best Selling author. At 101 Cookbooks you'll find some of my favorite recipes. There are lots of vegan recipes, vegetarian recipes, Instant Pot recipes, and WFPB recipes."